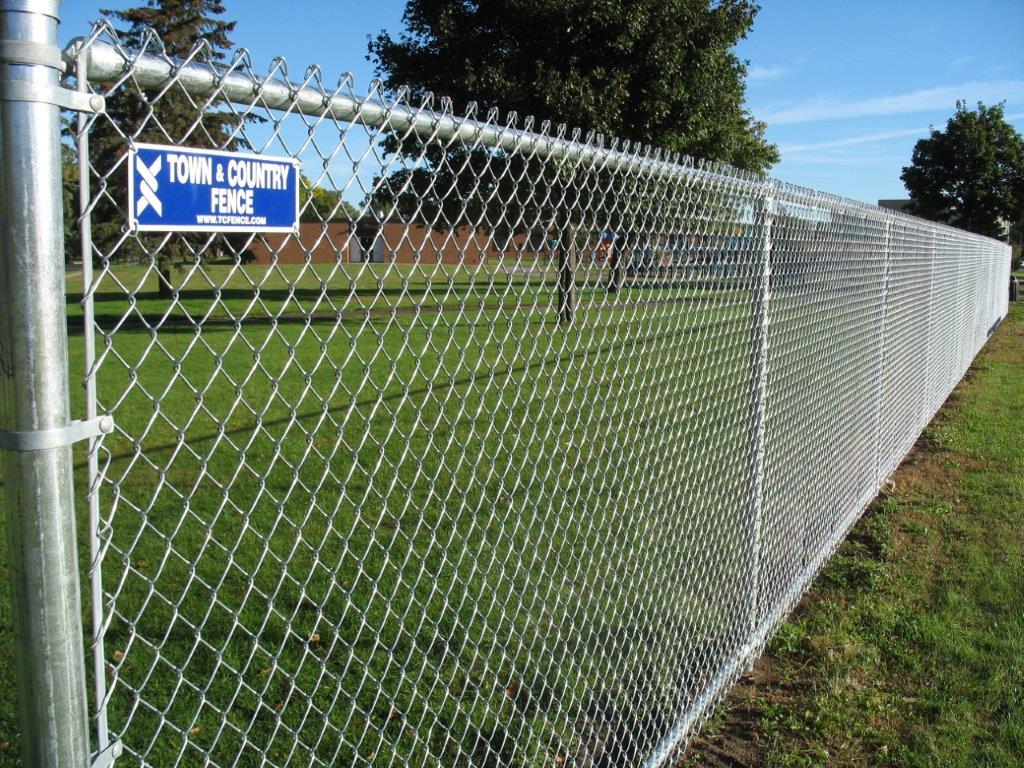 Economical & Low Maintenance
Chain link fences are an affordable and low maintenance option for your yard. Chain link fences are available in a wide range of weights and coatings. Most commonly coated in zinc (galvanized), Town & Country Fence also offers chain link fencing with vinyl and aluminum coatings to help enhance landscaping. Ask about our financing options.
Chain Link Styles:
Galvanized
Black Vinyl Coated
California Chain Link with Cedar Posts & Frame
For more information, view our brochures.